Administration
Please click on the administrator's name to get more information about him or her.
Mark Robertson, Music Director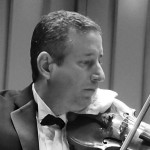 Mark Robertson, violinist, is currently the concertmaster of the Hollywood Chamber Orchestra. He has played on over 500 motion pictures and television shows, including such recent  and upcoming films as Lightyear, Home Sweet Home Alone, Clifford the Big Red Dog, Spiderman: No Way Home, and Tenet.
As a concertmaster, he has led the orchestra for such #1 films as The House With a Clock In Its Walls, Contagion, Identity Thief, Ride Along, The Boss, and The Nun; as well as the television shows Agent Carter, Blood & Treasure, House of Cards, Zoo, and Penny Dreadful.
Originally from Fort Wayne, Indiana, Mark got his Bachelor of Music degree from Boston University, and his Master of Music degree from The Juilliard School.  He recently co-produced the popular "Future of Female" series of concerts in Los Angeles with composer Tori Letzler; and will be guest concertmaster this fall for both the San Bernardino Symphony Orchestra, conducted by Anthony Parnther, and the Santa Barbara Choral Society, conducted by Jo Anne Wasserman.
Noah Gladstone, Music Director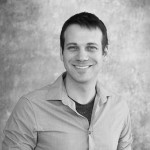 Noah Gladstone, Music Director, is a multi faceted musician from Los Angeles. A trombonist at his core, he has performed professionally with the Chicago Symphony Orchestra, Los Angeles Philharmonic, Opera Santa Barbara, New West Symphony, The Hollywood Bowl Orchestra, Juilliard 415 as well as many other world class ensembles. In addition to his orchestral experience, he is a regular figure in the Hollywood studio music scene as a trombonist and a music contractor and has produced music for Showtime/CBS, Riot Games, Microsoft, Imagine Dragons, The Weinstein Company, Brand X Music, as well as other media for TV, film, recording artists, video games and advertising. He also manages the musical personnel of the West Los Angeles Symphony Orchestra, The San Bernardino Symphony and Opera Santa Barbara. He holds a Bachelors and Masters of Music degree from The University of Southern California.
Tim Davis, Director of Choral Activities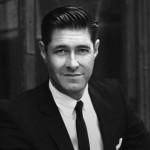 Tim Davis has been a force in the Nashville and Los Angeles vocal scenes since 1996. His work as a studio singer, vocal contractor, and vocal arranger has made its mark on hundred of multi-platinum records, network television shows, national commercials, and box office hits.
Tim's unparalleled standard for excellence and ear for LA's top vocal talent is seen most notably in his work as vocal contractor and arranger on Fox's hit series GLEE.
Niki Giermasinski, Director of Social Media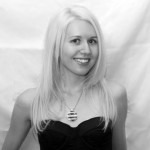 Niki Giermasinski is a flutist currently residing in New York City. She received her B.M from Berklee College of Music before joining INDMUSIC as a rights manager in the summer of 2015. During her ten-year career as a musician, Ms. Giermasinski has had multiple performances at Carnegie Hall, Jordan Hall, and Boston's Symphony Hall both as a soloist and orchestral musician. In addition to performing, Ms. Giermasinski is an enthusiastic traveller with a keen appetite for Asian cuisines. Her recent travels have taken her to Sri Lanka, India, Indonesia, Thailand, Japan, the Seychelles islands, South Africa, and Oman. She is planning a move to Los Angeles in the near future. She can be contacted at ngiermasinski at gmail.com.
Alexandria Grace Williams, Director of Social Media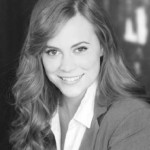 Alexandria Grace Williams, social media director, is a classically trained soprano and actress, residing in New York City.  She recently graduated from the Manhattan School of Music, earning her Bachelor of Music Degree in Vocal Performance.  She has also studied at the Stella Adler Studio of Acting and has sung as a soloist at St. Martin-in-the-Fields in London, the Cathedral of St. John the Divine in Manhattan; and has performed with the New York Philharmonic and at the Kennedy Center with the Manhattan School of Music's Chamber Choir. Alexandria's recent credits include Bridgette in "Lizzie Borden: A New Musical", and Susan in the Theatre Project's "Plan Alternate Route".  This past summer, Alexandria performed 9 classic musicals and operettas with the College Light Opera Company in Cape Cod, MA. She is represented by American Talent Management. She is very excited to be part of the HCO's new family, maintaining their social media presence.
Music Advisory Board
Tree Adams
Tyler Bates
Mike Barry
Jeff Beal
Bruce Broughton
Kenji Bunch
Billy Childs
Scott Clausen
Elia Cmiral
Julia Gaskill
Christopher Guardino
Tim Huling
Matt Hutchinson
Jason Johnson
Christopher Lennertz
Christian Linke
David Low
Deborah Lurie
Joey Newman
Anthony Parnther
Mike Patti
Alison Plante
Lucas Richman
James Sale
Jeffrey Schindler
Tim Simonec